{christ centered} missing church
Monday, May 06, 2013
There are lots of reasons we miss church; sickness, family events, vacations, etc. But when you miss church consistently it starts to wear on you. When Darling was born in the fall we knew we'd have to keep her home from church for a while until RSV season is over. I know a lot of places it's not a big worry and a lot of people take their newbies to church during the winter and never have a problem, but for us in our area it was a concern. So we made a plan, we'd switch off and go halfsies and we'd each get to go every other week.

I was still active, still going to my meetings regularly, and staying home with baby was a good decision. But I began to miss church, like long for it lovingly and count the days till it was my turn again. Life is a struggle without it; I'm not as calm, I don't have things together, I have less direction. Now we both go each week, which is wonderful, but I teach primary every other week, and even when I do get to go to Sunday School and Relief Society I miss large chunks of the meetings with feedings and diaper changes. I love being in primary with my rowdy kiddos and I adore being with baby at church, but I still long for Sunday School and especially Relief Society meetings.

So I fill in the gaps when I can. For those of us who have to regularly miss church because of darling babes, illnesses, work schedules, etc. I thought I'd share some ideas on some things to fill in the gaps: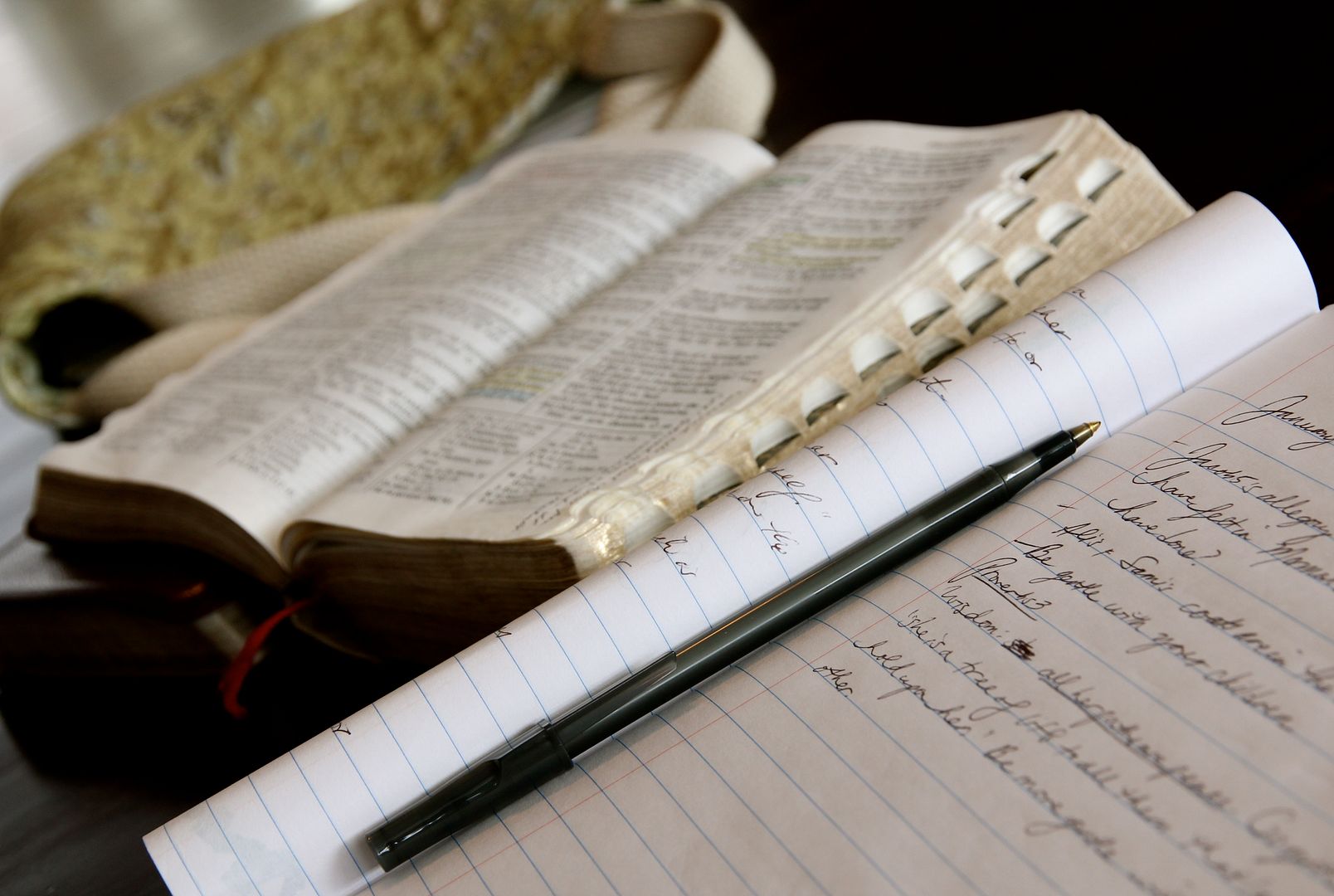 Personal Scripture Study
is probably the most important no matter how often we go to church and what the circumstances of daily lives are. Here is a fabulous post on
personal scripture study on Segullah.
General Conference
is an incredible source of inspiration. I love using it to fill in for Sacrament meetings I miss. The insights into the scriptures, stories and allegories, and testimonies of the speakers help me learn and grow in the same way that Sacrament speakers do, plus I can pause and rewind them when I have to stop to take care of baby needs! This past
April 2013 General Conference
was just incredible for me. We have a subscription to the Ensign and get two copies of the conference issues so I can scribble and draw notes all over one and BH can still read the other one.
Relief Society Manuals
are some of my favorite guides to study on Sundays or along with my personal study. I am personally in love with
Daughters in My Kingdom
. It gives such an in depth and inspiring look at the beautiful role of women in families, communities, the church, and such wonderful examples and ways of becoming strong, kind, and inspiring women. It's filled with stories, quotes and scriptures from ancient, historical, and modern sources. This one is a favorite:
The world's greatest champion of woman and womanhood is Jesus the Christ. (page 3, Daughters in My Kingdom)
Other great manuals for study include the current and past
Teachings of Presidents of the Church
,
The Latter Day Saint Woman
basic manuals, and the
Gospel Principles
manual.
What do you do miss most when you miss church? What other ideas do you have to supplement study when we miss Sunday meetings?