{for the home} a bunny in the library
Saturday, March 16, 2013
In preparation for Easter I thought I would share a little bunny love with you! BH and I want to give the kiddos a book as part of their Easter and Christmas presents so I thought I'd pick out some bunnies for the library. Since the baby is a bit too young for Easter egg hunts this year, I also plan on making
bunny bum pancakes
for the hubby and I. So here we go, bunnies in the library!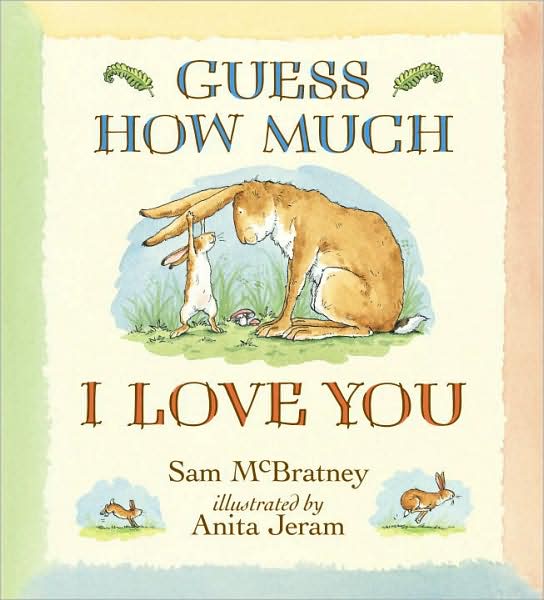 This super sweet story by Sam McBratney about a parent's love is on every best children's book list. This is the one Darling Baby is getting this year, in board book version of course. I love the baby and her slobbery drooly mouth where the book will inevitably go.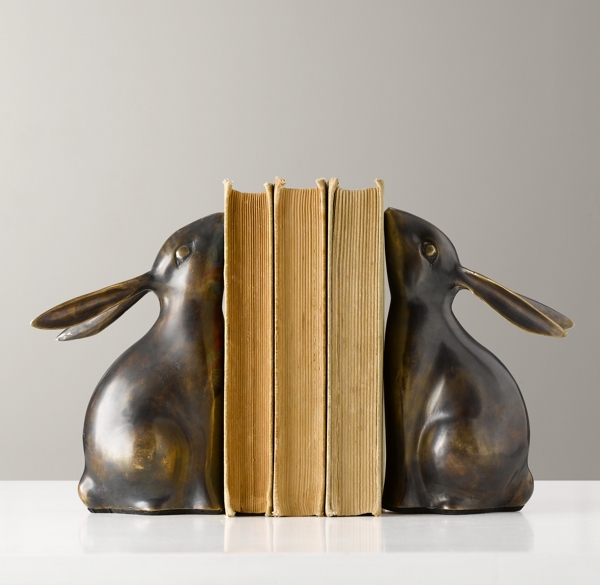 pretty bronzy little bunny bookends from
restoration hardware baby and child
Gorgeous enough for a grown up library but innocent enough for a child's room, these rabbit book ends from restoration hardware are a whimsical little nod to the magical worlds we find inside the books between their little noses.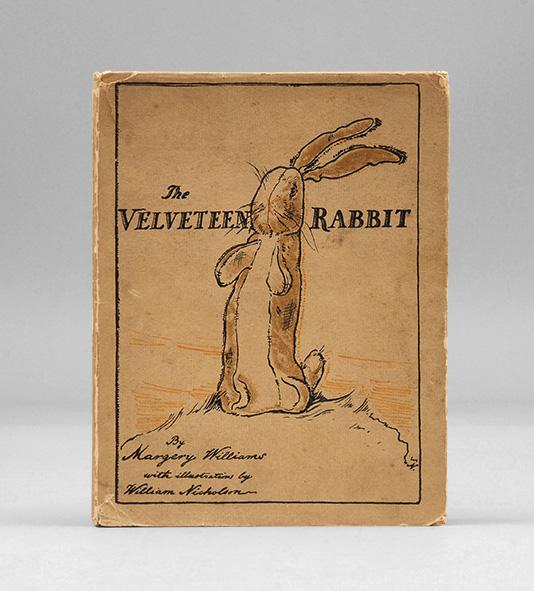 first edition Velveteen Rabbit via
Abe Books
I saved my favorite for last. One of the first baby books we got was the Velveteen Rabbit. We actually got it for our wedding where we read a selection from this Margory Williams classic at our wedding celebration. Books that show the deep characteristics of human values like love in a tender and simple way that every child can understand are always at the top of my list, Velveteen Rabbit and The Giving Tree being tied at the top of said list. Darling has her own copy and I think each of my other kids will have their own too.
What are your Easter traditions? Any new traditions you are starting with your kiddos this year?